Women everywhere are saying very good things about lingerie from Kiki de Montparnasse. The sexy label has earned a reputation for creating sultry and stylish pieces of expensive lingerie. The brand keeps things simple by offering most of their basic pieces in black or white. Bold colors would only detract from the extensive detailing and thought behind every piece of lingerie on display from this respected label. Every piece of lingerie in the Kiki de Montparnasse collection tells a story of passion, style, and mystery. Women praise the brand for providing an upscale way to shop for very sexy lingerie and flirtatious accessories. This is the type of lingerie you'll want to pair with a glass of champagne.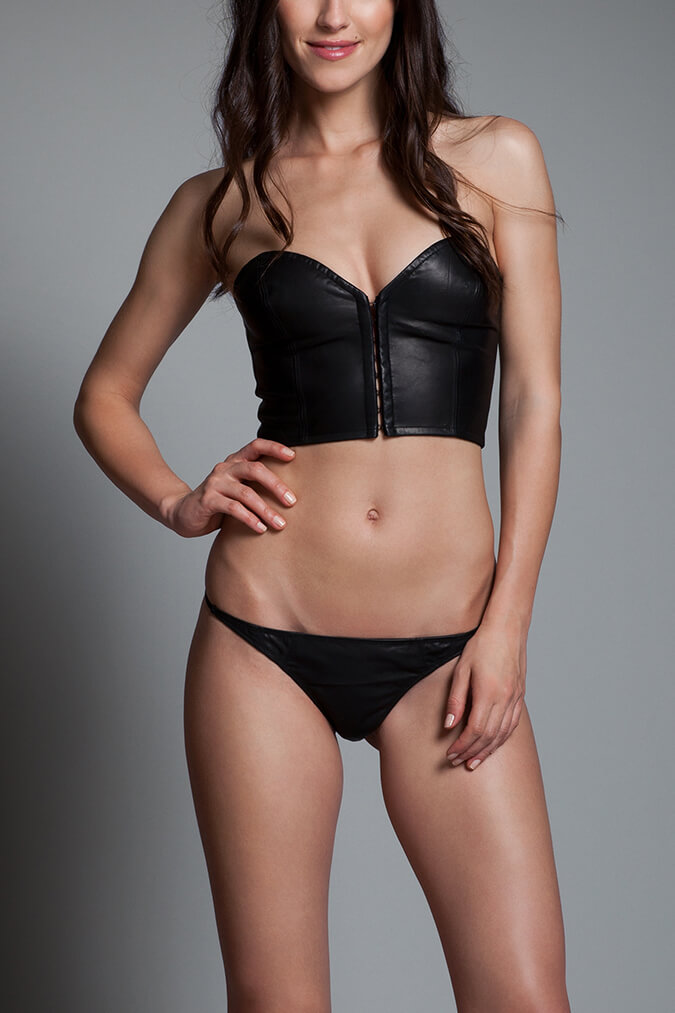 Leather Strapless Top and Bottom by Kiki de Montparnasse
The Joy of Getting Dressed with Kiki
The brand's line of lingerie relies heavily on stunning lace insets and silk crochet patterns to create a light and breezy feel without cutting down on support. The pieces are remarkable because of their ability to be sturdy enough for practical use and sexy enough for a steamy magazine photo shoot. Every bra seems to have a magical ability to draw the human eye to a fascinating maze of fabric, lace, and mesh. It is rare that bras can achieve such a strong minimalist look while maintaining such an undeniable sense of fascination. The price of owning a piece in the collection isn't cheap. A typical bra by Kiki costs well over one hundred dollars. The price hasn't deterred women from all over the world from scooping up bras and panties in order to own a piece of the European perfection every piece delivers.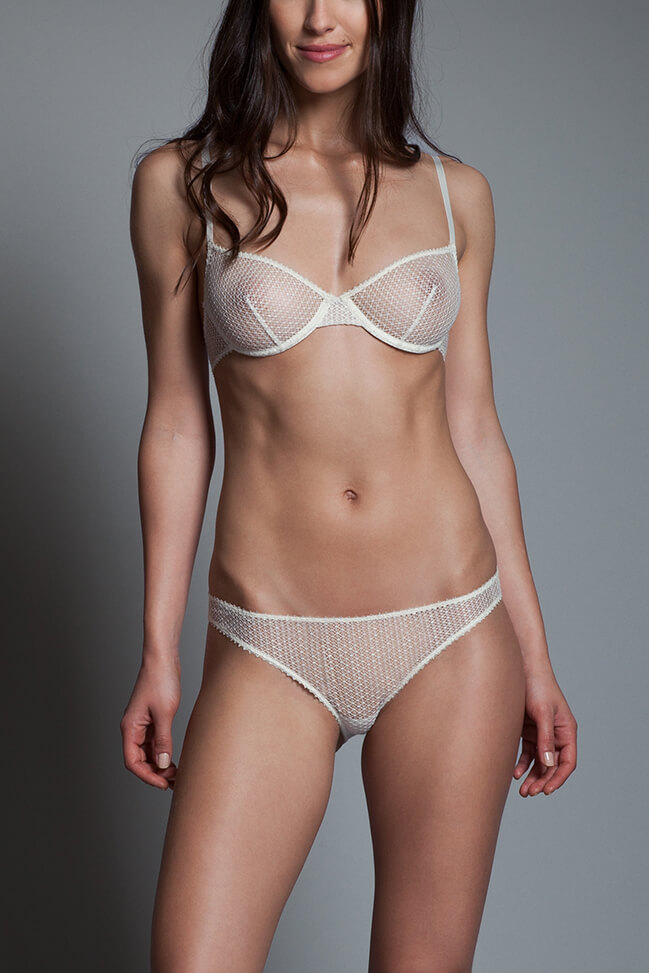 Silk Crochet Demi Bra and Panties by Kiki de Montparnasse
A Study in the Art of Lingerie
Kiki de Montparnasse knows what women want when they look for an expensive lace bra. The label specializes in creating theatrical pieces of lingerie without creating items that look like costumes pieces. The pieces are praised for combining softness and comfort with a supportive rigid construction. Shoppers always have the option to browse the store's line of eccentric costumes and lingerie pieces if they want to branch out beyond simple bras and panties. Women have come to adore this brand because of its ability to deliver pieces that add excitemeant and artistry to the daily act of putting on a bra or panty.