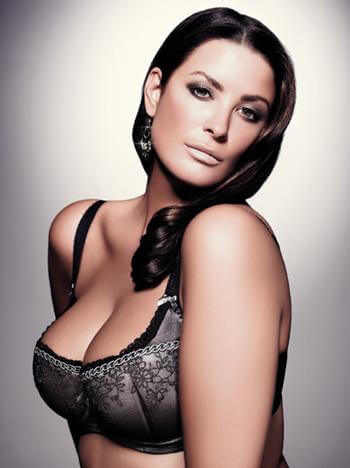 Bras have been a hot headline item ever since a new French study put out the claim that the undergarments actually cause breasts more harm than good. The researchers who conducted the study concluded that there is a direct link between prolonged bra use and sagging breasts. This seems to go against everything women have ever been taught about how to keep their breasts comfortable and perky.
It has long been believed that a bra protected a woman's breasts from the effects of gravity. This new French study debunks that idea by concluding that the artificial support offered by bras actually discourages the development of supportive breast tissue over time. This means that you are actually making your breast tissue weaker in the long run by wearing a bra on a daily basis. The shocking results of the study have managed to stop many women dead in their tracks in the lingerie aisle. What are you to make of the study? Do you really need or want bras?
Bras Still Matter
A bra may lead to increased sagging over a lifetime but it is unrealistic to rule out other causes of sagging like weight gain, loss of skin elasticity, pregnancy, and gravity. Most women wear bras as a method of support rather than as a preventative measure against sagging. The inevitable loss of perkiness in breast tissue that comes with age and body changes still makes bras extremely relevant as a method of support. A bra increases comfort and allows clothing to fit better in many cases.
Women's Love Affair with Sexy Bras Will Always Endure
Sexy bras have become a part of your sexual identity. Most of you would never give up your gorgeous lingerie over the results of one study. Even if you who decide to ditch your bras in light of the new revelations, you can still dress up in a sultry bra every now and then. The French study that concluded that bras lead to sagging breasts will certainly be on the minds of women as they make decisions about their bras in the future. Despite the buzz, it seems unlikely that most women will abandon the comfort and support given to them by their bras.