Sometimes it's what's on the inside that really counts, and that goes for your wardrobe as well. A woman who wants to wear something that boosts her confidence, as well as her bust line, should invest in a sheer bra in white or other color. Popular in European markets, these bras are slowly but surely making their way overseas into the U.S. market as well.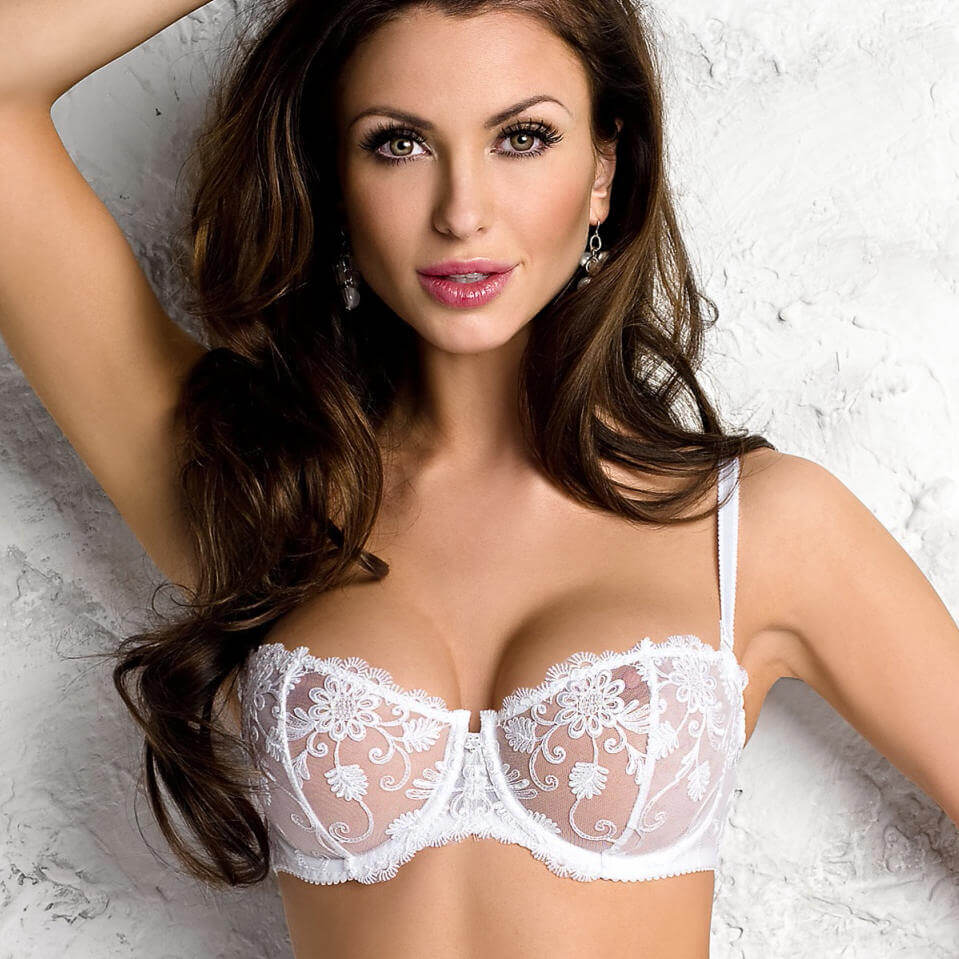 Pamela White Sheer Balconette Bra
In addition to being sheer, European sheer bras have a much different style that American bras tend toward. They tend to fit closer, snugged along the ribs and providing additional support. The goal is to create a sexy, contoured shape that is as comfortable to wear as possible that also helps a woman feel confident and enhance her posture.
White Sheer Bras
Sheer bras have been around for a long time, but sheer bras in white have only just begun to get popular again. The white sheer balconette bra from Wiesmann is a particularly good example of this trend. It features a stylized pattern, decorative straps, a vertical cut, and a central zirconia. This particular bra is of a style and a cut that are considered the cream of the crop with the more European style undergarmeants, as opposed to the traditional cuts that most American bras have.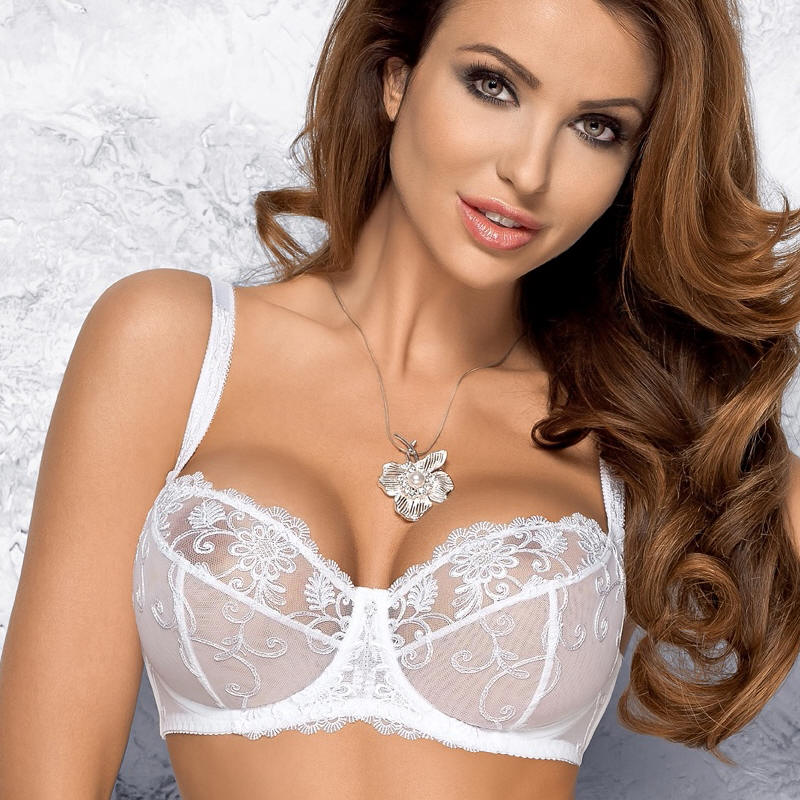 Plus Size White Sheer Bra - Pamela
Searching US online stores in need of other equally alluring and reasonably priced white sheer bras could leave you with a bit of disappointmeant. There still aren't enough plus size white sheer bras options available in the US or worldwide. During a time consuming research you will come up with just a few ones like sold out for a while White Celeste Underwire Demi Bra at $89 from Nordstrom, affordable italian Mara featuring embroidered tulle cups at Lingerie New Style that come only in small sizes, or Barbara Cecilia Full Cup Underwire Bra for no less than $99.
It's important to know what you should and shouldn't be paying for these bras. Even if you're looking at a European import, as long as you have a standard bra size that doesn't have to be custom made or ordered, these bras shouldn't run more than $50 or $70 dollars each. That might seem a little pricey, but they are more than worth that asking price. Too much higher than that and you might be overpaying, much lower and you must question quality.