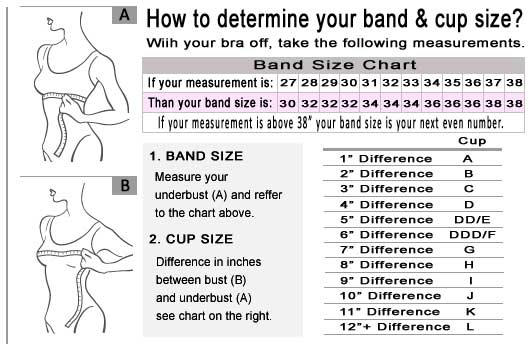 Products in the Custom Order category are ordered from the designer on request basis. When you purchase these pieces of lingerie we ask for them to be handmade as a single piece just for you.
Enjoy the extended catalog of styles that are unique in any part of US.
When these beautiful pieces arrive in the US from overseas, we expedite the shipping to your hands.
The Nuts & Caramel - Light Beige Sheer Balconette Bra delivers sculpting power in a beautiful, flowery design. This lightweight unlined see through bra looks and feels like it's barely there. However, what it does to lift and shape cannot be ignored. The nearly transparent cups on this bra are outlined with beautiful lace details. Splashes of colorful floral lacework bring the bra to life with artistic flair. The cups on this bra are carefully engineered to deliver powerful lifting, separating and sculpting. All of the elements that go into a classic balconette bra are here. However, the natural comfort and breezy nature of this bra make it easy to forget that there's even a bra there at all!
There's no better option when searching for an unlined see through bra with removable straps. The straps on this design are also adjustable. That means that the fit of the bra can be customized to create perfect comfort. In addition, the fact that the straps are removable means that this bra is a perfect option when looking for an unlined see through bra to wear with strapless dresses and tops. This bra is a breath of fresh air when compared to see-through bras from fashion brands that stretch and tear so easily.
It's the little details that make this bra so unique. Beautiful details like subtle scalloping at the edges, a petite center bow and vivid color accents create a rare look that is still very understated. In fact, the real beauty of this bra is the way it disappears so seamlessly under a wide variety of tops and dresses. The back portion of this bra features the same transparent fabric as the front. The bra's hook-and-eye back closure provides a secure and understated way to keep everything together. Of course, the caramel-and-nuts inspired color scheme of this bra must be discussed. The colors that have been used to create this look are rich and decadent. Looking at this gorgeous bra really does bring to mind the pleasure of sinking your teeth into a decadent chocolate treat.
This stunning European-made bra features handmade details and top-of-the-line fabrics throughout every inch of its design. It is an unlined see through bra that can stand up to many wears and washes without losing its shape. This is a must-have bra for outfits that require a nearly invisible bra. You can match this bra with a Nuts & Caramel panty to create a nearly nude look that appears so sleek and streamlined under a full outfit.
Sizes: 28D, 28DD, 28DDD, 28G, 28H, 30C, 30D, 30DD, 30DDD, 30G, 30H, 32B, 32C, 32D, 32DD, 32DDD, 32G, 32H, 34B, 34C, 34D, 34DD, 34DDD, 34G, 36B, 36C, 36D, 36DD, 36DDD, 38B, 38C, 38D, 38DD.