About Deep U Plunge Push Up Bra - Black G025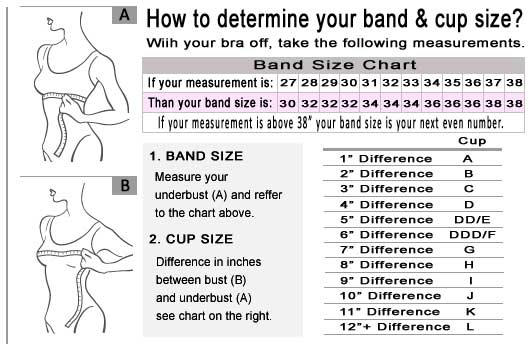 The Deep U Plunge Push Up Bra - Black G025 takes the concept of a backless bra to the next level. It's a bra that's a true chameleon. This one-of-a-kind bra is constructed using high-quality, soft fabric that feels natural when it makes contact with the skin. The v-shaped plunging neckline of this bra is truly as deep as you can get. This deep cut ensures that this convertible bra will disappear under tops with plunging necklines with ease. This is a great alternative to strapless bras, floating cups or tape. This is a piece of lingerie that has been expertly constructed using the best that European craftsmanship can bring to the table. The fabrics woven into it are soft and durable with an elastic touch. The solid construction of this bra serves to separate, lift and support the bust to create a natural, better-than-bare silhouette. This bra offers a sophisticated look without any frills or accents that could get in the way. It relies on a careful, calculated form and a taut structure to deliver a fit that stays where it should and holds its shape for hours and hours.
Every closet requires a black convertible bra that fits so well and offers such amazing performance under a variety of clothing types and materials. The real brilliance behind this deep u plunge push up bra is that it can be configured to be worn in a variety of ways. This means that it's compatible with various necklines and strap styles. The bra's straps can be adjusted to make the bra able to be worn the traditional two-strap way, as a halter bra, as a side-strap bra or crossed at the back. In addition to adjusting the structure of how the straps work with this bra, it's also possible to adjust the length and tightness of the straps to create a truly customized fit. This bra can be paired with a black thong or bikini bottom to create a lingerie set that provides some stealthy support and coverage under cocktail dresses, club wear and formal ensembles. It also works as the perfect vacation halter bra because it can be configured to blend with so many different outfits and eliminate the need to pack several different bras.
Sizes: 32B, 32C, 32D, 32DD, 34B, 34C, 34D, 34DD, 36B, 36C, 36D.