About Pamela - Black Sheer Bra Plus Sizes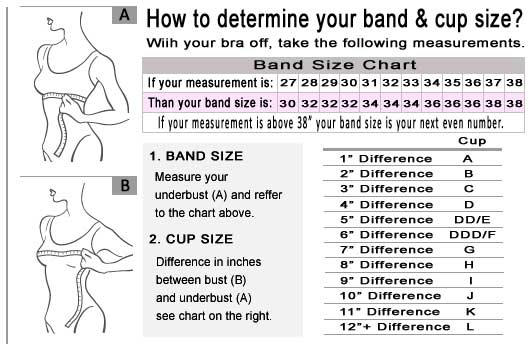 This beautiful black sheer lace bra is made exclusively for women with plus size breasts. It provides the maximum support with its fancy gorgeous lace front bridge, strong supportive covered wiring and a total of nine clasps in the back for an extra secure and snug closure. It also features wide comfortable no-slip straps for superior support with matching black plastic sliders to provide you with even more comfort and eliminate any nickel allergic reactions. These straps also feature fine detailed designs to further enhance this sheer lace bra's beauty.
Unlike mediocre plus size bras, this exceptionally elegant very sheer plus size bra is very detailed and displays features beautifully. This black beauty is made almost entirely of see-through lace material that is hand sawn and very soft to the touch it also features a thick lace center bridge and acradle for added support and detail.
The bra's cups are made of a see-through floral lace material that is impressively supportive without padding. The lace material is thicker on the bottom portion of each cup and thinner on the top portion giving it a great snug look where the edges of the lace material lays flat on the chest. This one of a kind black lace bra is designed with luxurious flowers and beautiful floral ornameant designs. The cubic zirconia in the center bridge gives it an elegant look and adds the perfect finishing touch to this gorgeous one of a kind lingerie piece.
Available in sizes: 34G, 34H, 36DDD, 36G, 36H, 38DD, 38DDD, 38G, 38H, 40C, 40D, 40DD, 40DDD.