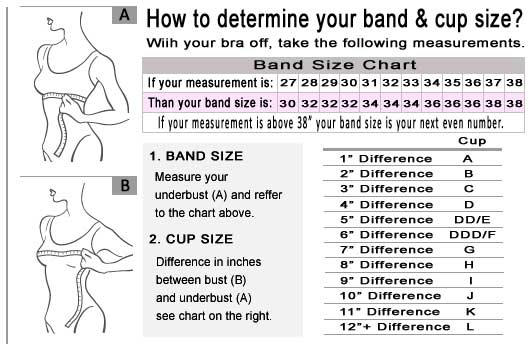 Match with CLAIRE or EMILLY panties.
Light Cream Sheer Bra - Claire Balconette is a perfect choice if you're looking for a sheer bra with amazing form and undeniable comfort. This light cream bra will make you feel like a queen whether you wear it with a casual cotton shirt or your fanciest dress. The bra features careful embroided lace detailing on the cups. A gorgeous cascade of lace trickles along the top borders of the cups in a natural, flowing pattern that adds a very fancy and graceful element to this off white bra. A garden of scrolling lace covers sheer windows of fabric to offer a perfect balance of freedom and concealment.

The balconette shape of this sheer bra ensures that you will enjoy a nice amount of structure. Of course, the best part about this cream sheer bra is how naturally it fits your body. The straps on this bra are thick enough to provide comfortable support. The bra has been designed and constructed using European craftsmanship. Its breathtaking lacework webs and lightweight, smooth feel create a bra that will stand apart inside your lingerie drawer. Its undeniable quality can be felt from the first moment you touch the soft fabric and intricate lace designs that make the bra so special. You'll love the way this delicate sheer bra is able to keep its shape after so many wears. It dries quickly after washes. In addition, it can be tossed inside your suitcase or overnight bag so easily to help you enjoy a great bra to wear with all of your favorite vacation outfits.

The Light Cream Sheer Bra - Claire Balconette is a bra you're going to want to wear every day once the weather turns warm. It offers all the support and comfort you need in a package that will put you in a very whimsical state of mind. This is a great style if you're looking for a sheer bra that you can put under those lightweight, fun summertime tops and dresses you love to wear. You can pair this bra with Claire sheer panties to create a look that offers lacy sophistication from top to bottom. These two pieces go together to create the quintessential breezy, lacy lingerie look.

Sizes: 30DDD, 32B, 32C, 32D, 32DD, 32DDD, 32G, 32H, 34A, 34B, 34C, 34D, 34DD, 34DDD, 34G, 34H, 36B, 36C, 36D, 36DD, 36DDD, 36G, 38B, 38C, 38D, 38DD, 38DDD, 40B, 40C, 40D.