About Molly Turquoise Sheer Bra Plus Sizes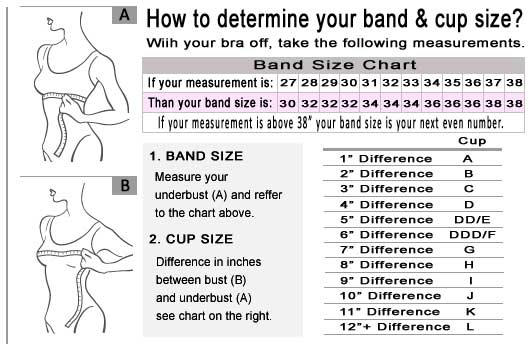 Putting on the Turquoise Sheer Bra Plus Sizes - Molly is like stepping into a garden that's covered in whimsical vines and enchanted, fragrant petals from nature's favorite flowers. This plus size sheer bra is second to none when it comes to fit, beauty and comfort. It features full cups that offer ample coverage in a very sheer style. These cups are covered in sweet dollops of pale lace. They are supported by a secure rim that hugs just below the bust and wraps around to the back of the bra. The bra's back portion features a sturdy, comfortable clasp that helps the bra to maintain its amazing shape. The straps on this bra stand apart because they are constructed to balance out the fit of the design and leave the shoulders feeling light and free. A glistening jewel hangs from the center of the bra to add just a touch of shine. This bra offers incredible structure from its straps to its clasp. It combines several textures and components into one seamless undergarment that intuitively fits the body and forms a smooth silhouette from the moment it is snapped into place. Overheating is never a problem in this airy, freeing bra. The undergarment's modest fit and vivacious lace embellishments come together to create a design that is a true treat to wear.

A bra that offers so much lace and so much support is truly rare. This is a breathtaking bra that performs under pressure. The careful design of this blue sheer bra ensures a perfect equation of lifting, separating and sculpting. It can be worn with everything from a casual cotton shirt to a formal gown. This undergarment has been delicately engineered to seamlessly vanish under a variety of fabrics. Turquoise Sheer Bra Plus Sizes - Molly can be worn with any of the turquoise Molly panties to create a very decadent and fun lingerie look. Mixing and matching with briefs, thongs and bikini styles can be a lot of fun. This design is a dream when it comes to washing and drying undergarments quickly. Many brides fall in love with this look when searching for a blue bra to wear under a wedding dress. Feel Bright and Beautiful in the turquoise sheer bra!

Sizes: 32H, 34G, 34H, 36DDD, 36G, 36H, 38DD, 38DDD, 38G, 38H, 40B, 40C, 40D, 40DD, 40DDD, 40G, 42C, 42D, 42DD, 42DDD.